B08 ~ Press Conference
v 1
Patreon edition
B08 ~ Press Conference
June 28, 2020
a

1

min read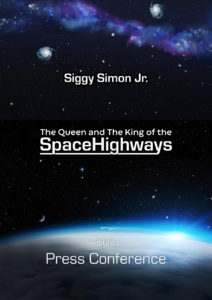 Aia and Kira decided to make their relationship public through the ISTM.
The press already filled the biggest auditorium of the Alpha…
This chapter is, for now, only published for patrons on Patreon.
To read this chapter, either login at Patreon, and grab it from there, or log in with Patreon to download your files from below.

Not a patron yet?
Visit the SpaceHighway's Patreon page and pledge to any tier and you will get this chapter as a PDF, ePub or even as a Mobi file.

to be the first to read new chapters
Don't want to pay?
Wait until July 12, 2020 and you will get this chapter for free.
See the publishing calendar for other dates.